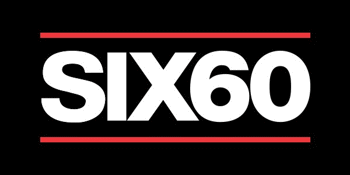 Niche Productions present
Six60
with special guests
Eatons Hill Hotel - Grand Ballroom (Eatons Hill, QLD)
Thursday, 12 December 2019 7:30 pm
New Zealand's penultimate live band, SIX60, return to Australia this December for another record-breaking run of headline shows. They will be performing at some of Australia's most iconic venues - The Forum in Melbourne, Outdoor HOTA on the Gold Coast, Sydney's Big Top and Metro City in Perth.
The band also hold records for the combined number of album and single sales in New Zealand alone, with 15 x platinum and over 1 million singles sold. They've also scored a total of five NZ Music Awards including Best Group in 2018 and sophomore album SIX60 (2) has spent an unbelievable 230 weeks in the NZ Top 40 Charts.
SIX60 made New Zealand history earlier this year when they sold out Western Springs Stadium at break-neck speed (over 50,000 tickets) proving them to be the highest ticket selling artist of all time!
Already living up to its name, brand new single "The Greatest" is proving to be another smash hit. Of the song, the band say;
"We initially drew inspiration for The Greatest upon seeing that iconic photo of Mohammed Ali with The Beatles, but it's now taken on a life of its own. It's important to us that we keep striving to be better, never stop aiming higher. We, as a nation always punch above our weight in so many ways, because of that self-belief and drive. We wanted to make a song that reflects that."